Want a VR headset that isn't made out of cardboard, and you're not a fan of the Oculus Rift's hardware?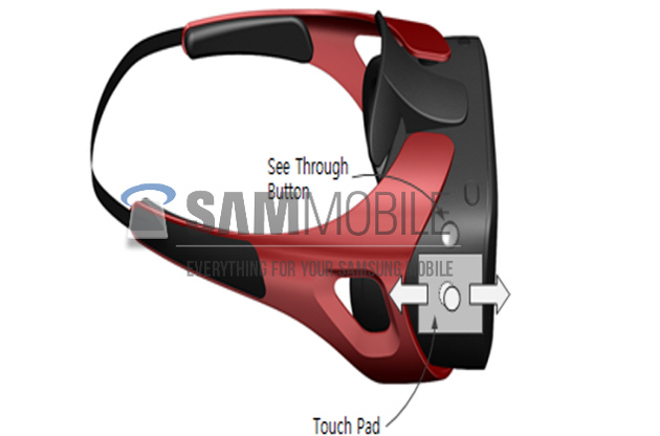 Well Samsung's Gear VR might be up your alley, and from the leaked image, it definitely looks like it has more swag than Google's paper solution.
The render is thought to be more or less representative of what the final product will look like, and not the developer kits that are currently being handed out by Samsung. It's also worth mentioning that Samsung hasn't teased its Gear VR yet, and that the majority of intel on the upcoming headset from the Korean manufacturer has been gleaned from nabbed reports.
Gear VR is meant to be a peripheral device that works in conjunction with your phone or tablet. You'll hook it up through the device's USB port and it will function as another screen. On the software side, it'll be rocking Oculus VR, but the hardware will be all Samsung.
The leaked render also indicates another interesting tidbit of information: the Gear VR will be packing a touchpad on its right side, which may be used for interacting with objects in VR programs in lieu of the Oculus VR solution, which forced users to nod.
Reportedly, Samsung will be making its official announcement about the Gear VR come IFA 2014 in September, and that the SDK for the headset will be released shortly after the device is announced.
Would you be interested in using a VR headset with your phone? Or do you think it's just a gimmick that won't catch on?