One of the treats offered from Google to developers at the end of the company's keynote yesterday, along with a free smartwatch, was a VR kit made out of cardboard called, #cardboard.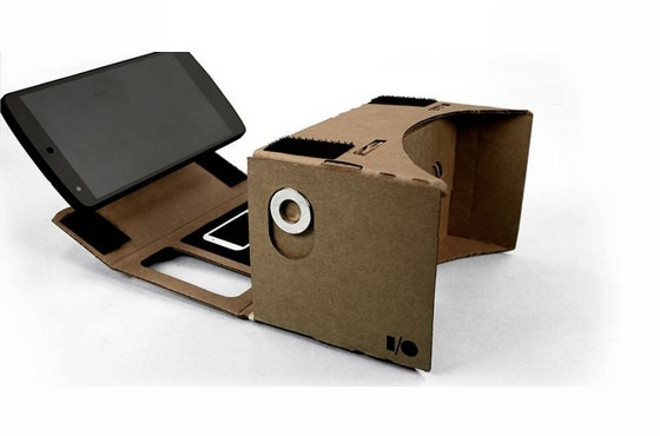 Well if you're sitting at your computer, grimacing in envy because you weren't one such developer at I/O, then you're in luck, because you can purchase an unofficial kit yourself for $20.
The unofficial VR kit is called the DODOcase, and you'll be able to pick it up for as low as $20, or $25 if you want to add NFC to it. You'll also have to fork over $4 for shipping. It seems kind of funny that you're paying for shipping for something that is used for shipping, but we digress.
So how does it work? It's pretty simple. You get a pre-cut piece of carboard that takes about five minutes to fully assemble. It comes with a lens and an area to mount your cell phone which you can then use for VR applications, giving you a ghetto version of the Oculus Rift to mess around with.
If you're interested in picking one of these up, hit the source link below, and be sure to let us know about your paper-based VR experience if you do.