If you were hoping to get a smartwatch from Microsoft to play nice with your Windows Phone, then you may be a tad disappointed.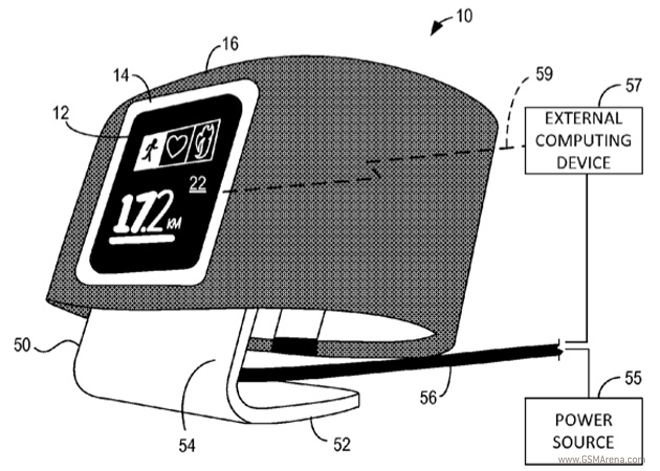 Microsoft's rumored upcoming wearable will be more of a jock than a nerd.
The device will have more in common with Samsung's Gear Fit, than the Gear. This doesn't mean that the wearable will be restricted to just fitness information, it will have notification support, as well as basic watch functionality. Just don't expect to play Angry Birds on your wrist.
The above image may give us an idea of what Redmond's wrist-tech may look like. It's also worth mentioning that Microsoft recently filed three patents for devices that tracks running, allows users to navigate right from their watch, and send texts. The patents also show a charging dock of some sorts for a possible smartwatch.
It's important to remember that these are just patents that may never see the light of day, but seeing the attention that wearables have been getting lately, it's safe to assume that these devices will come out sooner than later.