Do you happen to remember the phones that Microsoft were said to be developing, Turtle and Pure? Their images surfaced good six months ago but there is still no information on their features. It appears that this is about to change in a few days since both devices are expected to be announced on 12 April.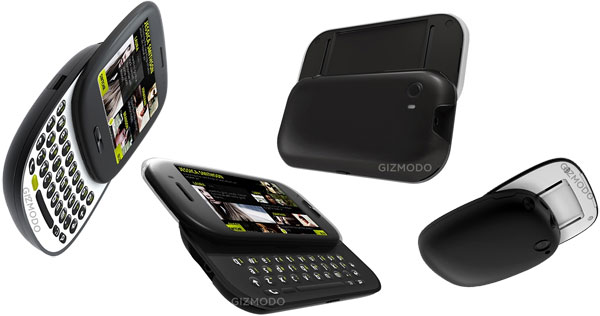 They do look weird but I kinda like them, especially the round one, the Turtle. But what do they pack? Couldn't Microsoft or Sharp (who will do the actual manufacturing) give us at least a few details in advance to make this wait more bearable?
Both phones are part of the so called project Pink – a bunch of secret devices developed by Microsoft. There is still no information on the other members of the Pink project, so I guess we should be happy that we have the images of those two.
Apparently, the Turtle and the Pure will be sliders with QWERTY keyboards and at least one of them is said to feature a touchscreen. Both will grant users access to some social networks and will offer the Zune music service.
They will be based on Windows CE but you'd better forbid the idea of them be Windows Phone 7-ready to ever cross your mind. They aren't likely to compatible with neither Windows Mobile 6.5 nor Windows Phone 7 applications.
The Pure and the Turtle are expected to hit Verizon's stores at some point (so, no GSM support just yet), but there is still no word on their price tags.