Microsoft split its Windows OS into two – Windows RT on ARM and Windows 8 on x86 processors – and with that there are two sibling tablets, the Surface and Surface Pro. The RT-powered Surface was already taken apart by iFixit to judge how hard it is to repair, now it's the Pro's turn.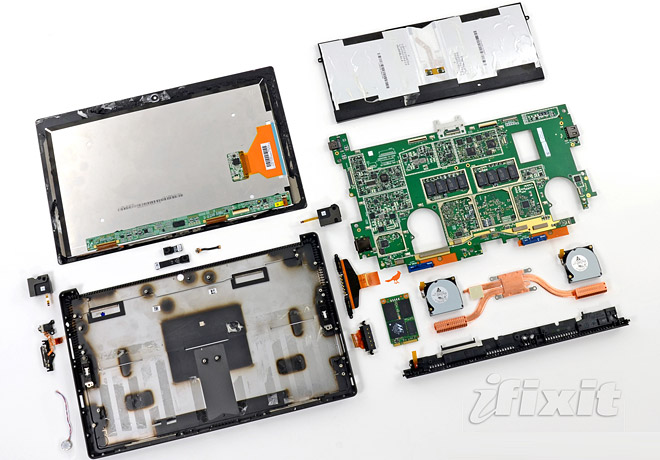 Here are some of the more interesting components found inside the Surface Pro: an Intel Core i5 3317U, a Wacom digitizer for tablet pens, a 64GB SSD and 4GB RAM by Micron and a 42Wh (7.4V, 5676mAh) battery by LG.
You can read the whole post at iFixit for a detailed step-by-step disassembly instructions plus a good deal of surface-related puns.
Spoiler alert: the Pro got the worst reparability score of 1/10, making the usually poor 4/10 score of the WinRT Surface look pretty good.
Thanks to Chris for the tip!