If you think Street View is awesome, you've got to check Microsoft's Street Slide. Virtual sightseeing (and even window shopping) will from now on be a lot more fun. Check out the video demo inside.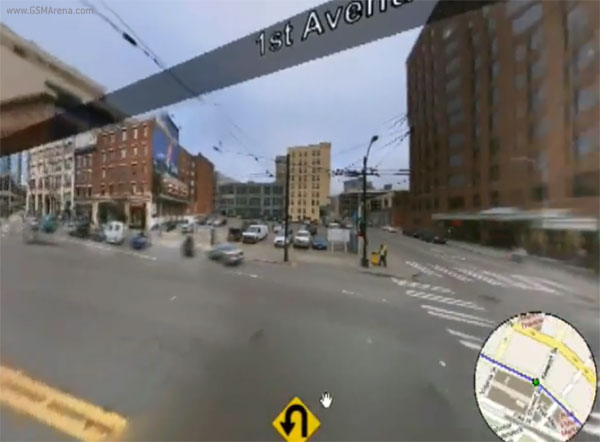 Street View is my favorite Google Maps feature but that doesn't mean that I've missed its flaws. Moving along the street (virtually) happens by moving from one 360-degree photographic bubble to another. While you're in a bubble you can hardly see what's in the next. And zooming in doesn't help much either so you need to move to the next bubble – step by step, click by click.
That might not only ruin all the fun but can also be quite disorienting.
Well, the guys over at Microsoft Research seem to have found the solution for that. They have just demonstrated the Street Slide. The new technology stitches bubbles into a large strip that allows you to easily zoom in and out and move along the street facades.
What you actually get is a multi-perspective street slide panorama. Above and below the strip there is additional information (such as street names and signs, building numbers, store names, even a mini-map) which helps you find what you're looking for a lot easier than before.
And here comes the promised video demonstrating the impressive Street Slide:
There is still much work on the Street Slide and there is no word from Microsoft Research when we'll see the new technology implemented in the Bing Maps.