Microsoft made a bunch of announcements such as the Microsoft Edge, Windows Universal Platform, Continuum, and more at the BUILD 2015 conference. While the conference was mostly about desktop platform, Joe Belfoire, VP for Operating Systems Group promised to share more about Windows 10 for phones.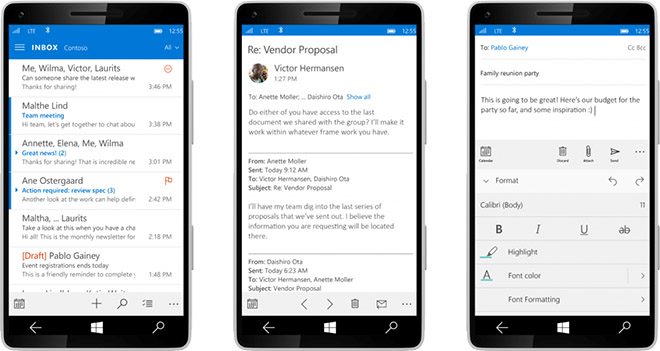 Now Microsoft shared a quick look at the upcoming design changes in the user interface with the Windows 10 for phones. The new design language has been created for more flexible controls – in Microsoft terms "Adaptive UX".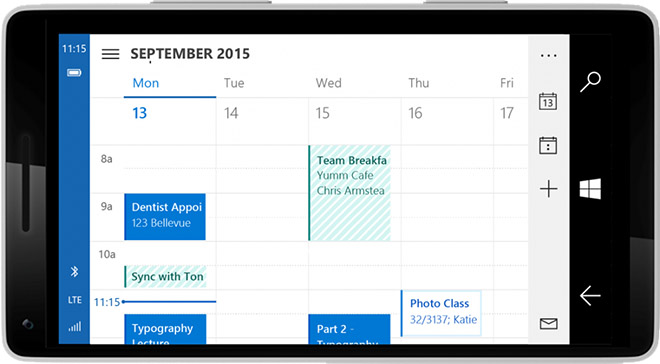 Most noteworthy change is the famous Hamburger menu used widely across Android and iOS platform based apps. In a way, the Hamburger menu implementation in the Outlook will remind you of hundreds of Android apps using the same functionality.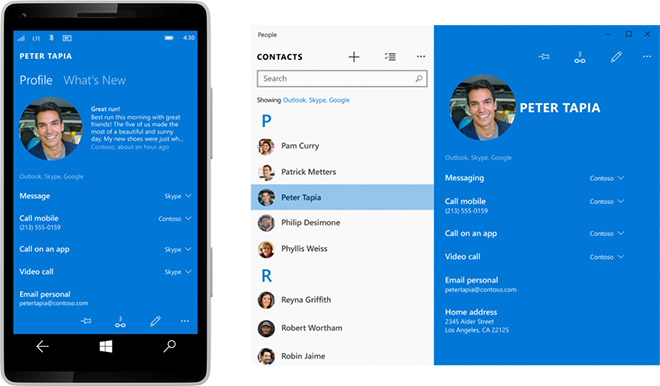 Landscape view will be integrated in the Calendar app along with the month view along with time-wise break down on phones with larger screens. People menu got tweaked as well and the company is still taking feedback on the Task switching options.