Microsoft has announced its Q3 financial results and things are looking bright for the software giant. The record-breaking revenue for the quarter ending on March 31, 2012 was $17.41 billion, representing a 6% growth over the same period of 2011.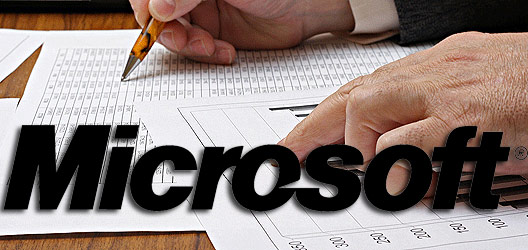 Additionally, the operating income saw a 12% boost compared to last year and reached $6.37 billion. Net income was $5.11 billion ($0.60 per diluted share), which is actually slightly lower than it was in the holiday quarter, but this doesn't make Steve Ballmer any less optimistic about the future..
Here's what the Microsoft CEO had to say about the company's current state of affairs:
We're driving toward exciting launches across the entire company, while delivering strong financial results. With the upcoming release of new Windows 8 PCs and tablets, the next version of Office, and a wide array of products and services for the enterprise and consumers, we will be delivering exceptional value to all our customers in the year ahead.