Back in April, Microsoft introduced the Office Lens app for iOS. It lets you capture anything using a smartphone's camera and get it automatically tweaked to be saved in OneNote or OneDrive storage.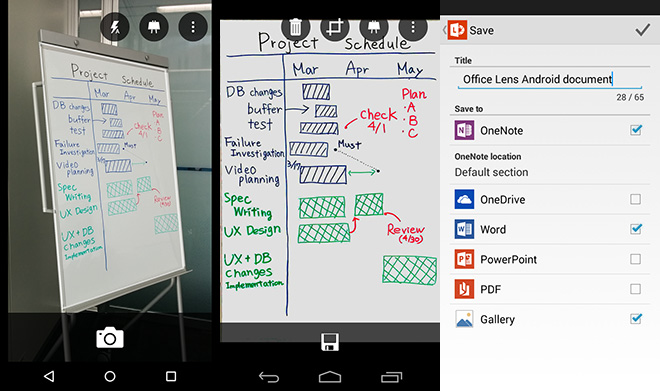 After beta testing it for several weeks, the Office Lens for Android devices is finally live in the Google Play Store. The phones running Android 4.1 Jelly Bean and higher will be able to get the app.
The Office Lens app has several interesting use cases ranging from saving sticky notes to business cards. The image of any document or piece of paper with text on it gets tweaked and becomes searchable once added to the OneDrive or OneNote.
Without much effort you can turn your existing paper documents or notes into Word document or a searchabe PDF file for further processing. All this magic happens using the optical character recognition technology. Once added to the OneNote or OneDrive you can always share or export the data from the image.
Get the new Office Lens app from the Google Play Store and if you have iOS device, download it from the Apple App Store.