Almost one month ago, Microsoft made the Office 2016 preview available for Windows. And today marks the release of the preview for Mac OS X 10.10 Yosemite.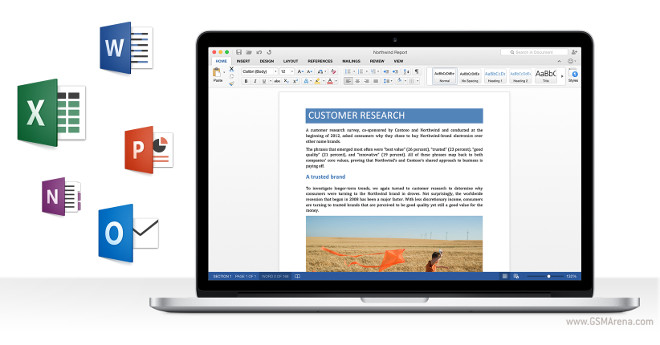 As you may have gathered, Office 2016 will be the next version of Microsoft's cash cow, and it's expected to be out in the second half of this year. In the meantime, though, the Redmond software giant is working on it.
And, it turns out, pushing out preview versions for people to take a look at, test, and send feedback about. So if you've been (patiently or not) waiting for years for Microsoft to release a new iteration of Office for Mac, you'll probably want to download this as soon as possible.
The preview brings you new versions of Word, Excel, PowerPoint, OneNote, as well as Outlook. The apps will obviously get many more updates in the coming months, and if you download the preview now you'll get all of those as they become available. If you already have Office 2011 for Mac installed, you'll be able to use the new version side by side with that.