Microsoft released a Remote Desktop Preview app for Windows Phone 8.1. If you are among the many early adopters of the new OS, you can head to the Windows Phone Marketplace (where the app enjoys quite a few good reviews already) and try it out.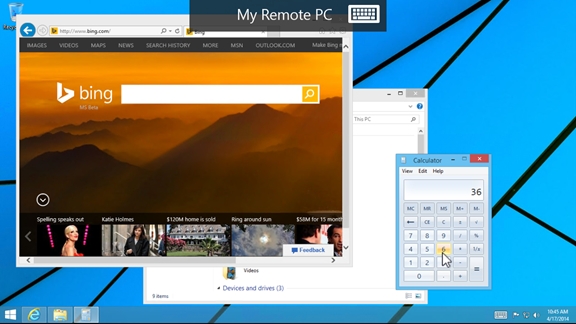 The application supports multi-touch and Windows OS gestures thanks to Remote Desktop Protocol and Remote FX. It is secure thanks to support for Network Layer Authentication protocol, and can manage multiple remote desktops via a dedicated Connection Center. Adding a new desktop is as easy as entering the PC name and saving its login credentials.
Remote Desktop Preview can connect to PCs running Windows Vista and up. Windows Server operating systems are also supported – from Windows Server 2003, all the way to Windows Server 2012 R2.