A few weeks ago I told you about some new Windows 8 screenshots illustrating the tablet-oriented Metro UI. Until now it was not clear whether we are going to see this user interface elsewhere or not. You'd better like the Metro UI because it will stick around for a while.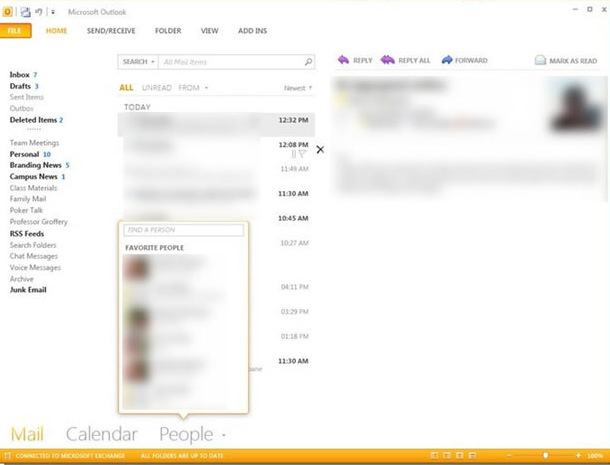 The Outlook screenshot above is taken from the Milestone 2 version of Office 15.
As you can see the Metro UI has taken over the Outlook, so I expect to see it everywhere in the Office 15. It makes sense – it's already in the Windows Media Center, the Zune lineup and the Windows Phone 7.
Let's hope Microsoft will do it right.