Just like last year, Microsoft is again organizing a 12 day long holiday promotion with price cuts on various devices. Much like an advents calendar the US tech giant will be unveiling the special offers one at a time, every day until December 19.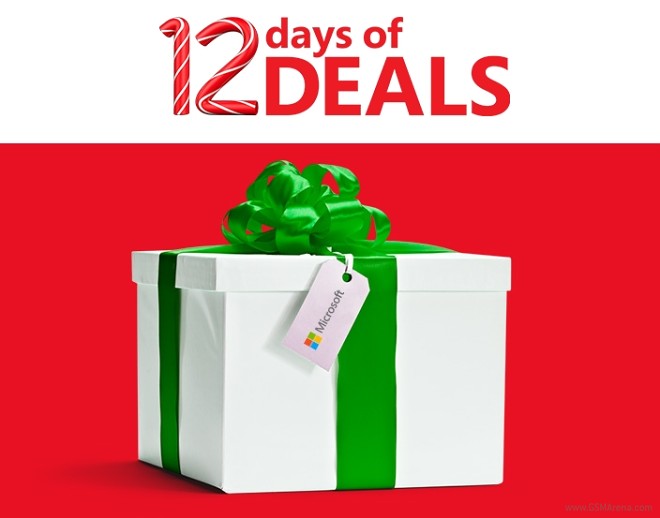 The campaign is, sadly, only available in the US and Canada and kicked off yesterday with the Toshiba Encore Mini tablet. Its price was slashed from $99 to $79 and unsurprisingly it is already sold-out. Today the Blu Win HD is on sale. The Windows Phone powered handset with a regular price tag of $179 now goes for only $129 and in this price range $50 off is more than a good deal. The smartphone itself is a solid entry-level device with a 720p 5-inch display, a Snapdragon 200 chipset and 1GB of RAM.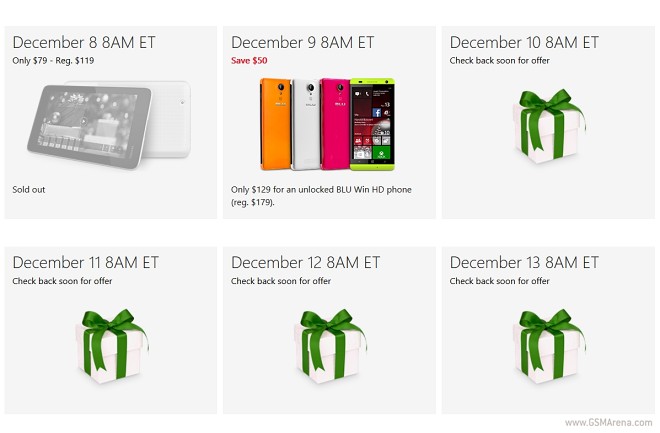 The rest of Microsoft's holiday offerings are still unclear, but that is all in good Christmas spirit, so if you fancy a Microsoft device be sure to check back on the website for a new mystery offer daily.