Microsoft is officially launching Windows 8 at a special event in New York in less than an hour. In addition, the company will also have its first stab at releasing its own-made hardware in the face of the Surface and Surface Pro tablets.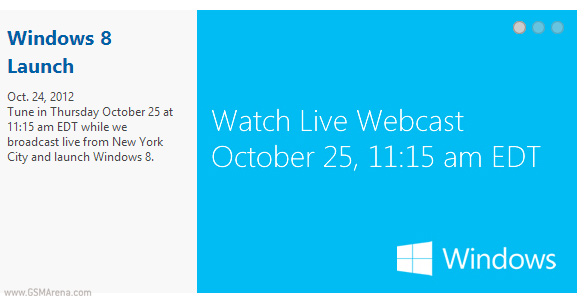 It'll be a hell of an event, for sure. Good thing then that it'll be streamed live by Microsoft. The livestream is now up and you can watch it below. Just make sure you have Microsoft Silverlight installed in order to be able to view it. Here's a an alternative stream in Flash.
Microsoft won't be streaming the whole event, just the keynote, which will include the Windows 8 and Surface tablets launch.