Microsoft will hold a Windows 10-related event on Wednesday, January 21, 2015. Terry Myerson, Joe Belfiore, and Phil Spencer from the Operating Systems Group will all be speaking, as will CEO Satya Nadella.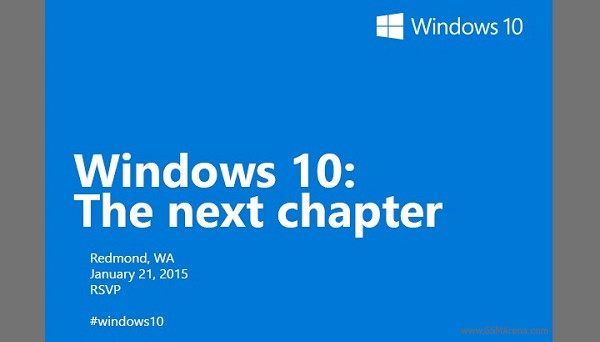 The company has only published its official invite for now (which you can see above), choosing not to specifically say what the event will be about. However, a rumor from last month said we'd hear all about the consumer-facing features of Windows 10 for PCs "towards the end of January". So this seems to be that. If so, then on this occasion Microsoft will also talk about Windows 10 on phones and tablets for the first time.
Windows 10 was first unveiled back in September, but at that event the focus was on developer-facing features and additions, and the PC OS. On the other hand, the software giant did boast about creating "one platform" and one store for multiple device form factors, so now we're intrigued about what Windows 10 could bring to the company's mobile efforts. And it sure looks like we'll find out in little over a month.