After yesterday's official announcement of the Samsung Galaxy S III and the impressive benchmark results it achieved, you might've assumed it is the most powerful Android phone around. However, a new contestant for the title just emerged in the face of Meizu MX quad-core.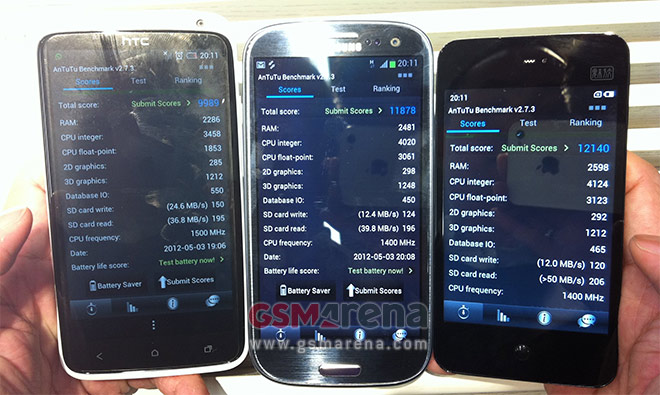 Sporting exactly the same Exynos 4 Quad chipset as the new Samsung flagship, the latest Meizu MX scored 12,140 at AnTuTu, beating the Galaxy S III with its 11,878 and thrashing the Tegra 3 version of the HTC One X, which managed to score just 9,989.
The most interesting bit here is that the Meizu MX quad-core managed to outdo the new Samsung flagship in the CPU and memory speed parts of the benchmark. We were expecting that Meizu's new top dog would have an edge in the graphics part due to its lower resolution, but much to our surprise the Galaxy S III claimed the victory there.
At any rate, those of you looking to get a smartphone with as much oomph under the hood as possible should definitely place the Meizu MX quad-core on their shortlist. That's if the brand is available in your region at all.