Acer has launched a new ad featuring Megan Fox. She uses the company's latest Windows 8 flagship notebook – the S7 – to fulfill her dream of talking with dolphins.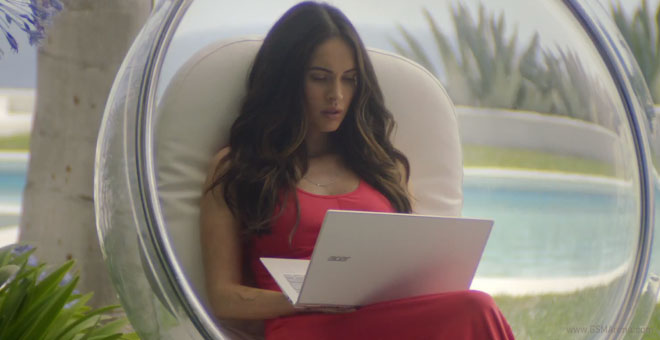 For good or bad, the ad doesn't feature the Acer S7 ultrabook as much as Megan Fox, but I am not complaining.
Check out the video below.
With Microsoft reaching out to Jessica Alba at the Windows Phone 8 event, and now Acer relying on Megan Fox's cuteness to sell its S7 Windows 8 ultrabook, which Hollywood face should star the next Windows 8 ad? I hope Dell or Sony call Kate Beckinsale right away to fight zombies relying on Nokia Maps and the WP8 live tiles.