Guys, meet the Samsung Galaxy R I9103, a value-oriented version of the Galaxy S II. But don't rush into thinking that being cheaper than its bigger brother makes the I9103 a tripped horse.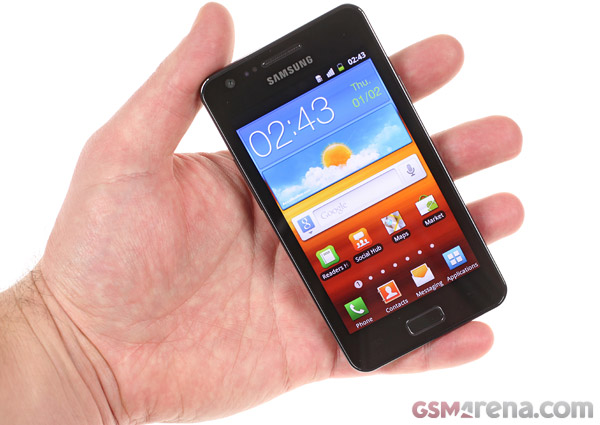 The box certainly looks the part designed in stylish black with minimalist branding and hints that the phone inside is just as good-looking.
In fact, you'll be having a hard time recognizing it at first sight put next to an S II, but there are little hints giving it away. The main differences between the exterior of the two devices are the home buttons, backpanels and the subtle general outlines.
On the hardware side of things, though, it's a whole different story. The first thing that you'll notice is the Galaxy R's display. It's an SuperClearLCD instead of the juicier-looking SuperAMOLED Plus display of the Galaxy S II. Gorilla Glass display protection has also been replaced some more generic type of scratch-resistant glass. The camera is also different, being a 5MP one and the chipset is NVidia's Tegra 2 with a dual-core Cortex A9 processor.
All those changes reduce the Galaxy R's price tag substantially. We'll be taking a more thorough look at the Galaxy R's specifications and key features later in the full review.
Now, here's our unboxing and first look of the Samsung Galaxy R.
Stay tuned for our in-depth review of the Galaxy R which should be fully baked in the next couple of days.