While we're still waiting for Nokia to announce its first MeeGo-powered device, the Moorestown-based Aava Mobile smartphone has already started cropping up around the globe. It has just been caught in the wild and a video is about to show up within the next couple of days.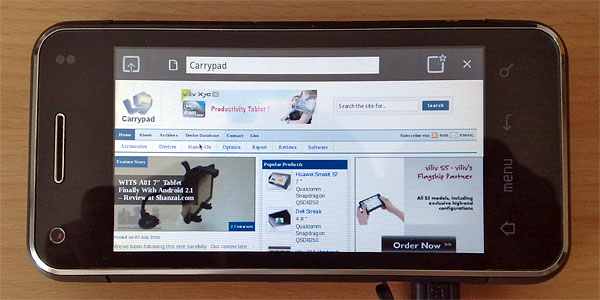 The MeeGo is still in the works and since Nokia N900 won't be getting it (at least not officially, though) when the new platform is ready to hit the market we're still yet to meet the first Nokia phone packing the MeeGo.
And while Nokia is taking a nap, the competition isn't sleeping: the first Aava prototypes (based on the Moorestown platform) have just begun surfacing. Like this one (pictured above), which posed for a quick live shot and is said to appear on a hands-on video over the following 48 hours. So, stay tuned.