A new and adorable ad for the Lumia 930 has come out of a Microsoft social media contest. The video features adorable cats using the Lumia 930 and is made by Mia Mullarkey.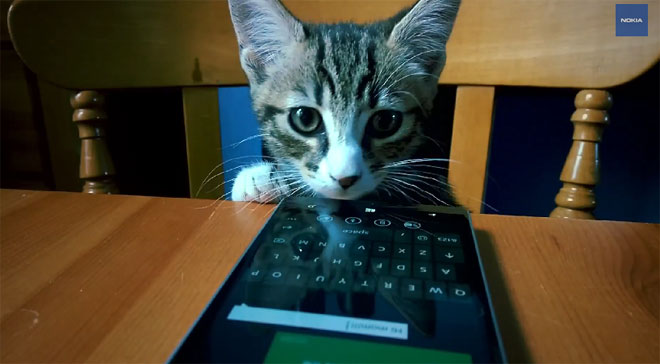 We sure hope Microsoft doesn't think it has to resort to cats in order to charm customers in buying a Lumia 930. Nevertheless, the video is cool and, let's be frank, dressing up kittens in shirts isn't an easy job.
Wondering what the prize that Mia Mullarkey gets? A trip to the Social Media Week event in Los Angeles where she'll also share how she made the video and the inspiration behind it.