Raj Talluri, senior vice president of product management at Qualcomm has expressed his view on the latest tablets from Nokia and Microsoft. Speaking to CNET, he said that the Nokia Lumia 2520 trumps the Microsoft Surface 2 in every way possible.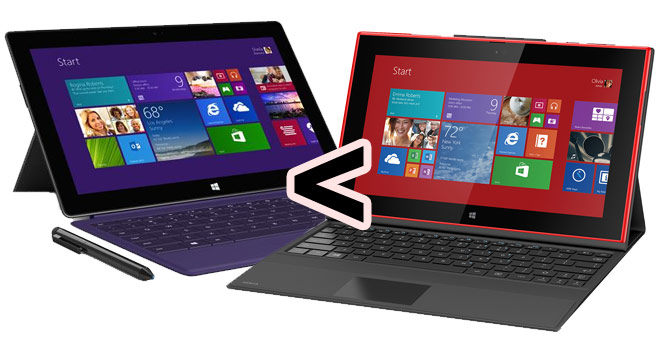 That's not too surprising, considering the Lumia 2520 is powered by the Qualcomm Snapdragon 800, while Microsoft's second-gen Surface uses the Nvidia Tegra 4 chipset.
The performance on [the 2520] is brilliant," Raj Talluri, senior vice president of product management for Qualcomm's application processors, told CNET. "It's really at the next level. It's not even really a contest [compared to Surface 2] … In every area, it's much bigger, faster, and lower power.
According to Talluri and Stephen Horton, who is too a high-rank Qualcomm executive, Microsoft chose to partner with Nvidia "because of timing".
That's not the first time a Qualcomm executive has shared his opinion on a rivaling product. Earlier in the month, Qualcomm's Anand Chandrasekher said Apple's A7 64-bit chip is a "marketing gimmick". A week later, a company's spokesperson retracted the statement marking it as "inaccurate".
In this case, it shouldn't be too much of a problem, as Microsoft is in the process of acquiring Nokia. If the deal goes through, the more successful Nokia is, the better for it is for the Finns and Microsoft alike.