Android is known to be one of, if not the most, diverse mobile operating systems out there powering everything from mobile devices through washing machines and microwaves to Google Glass. Now, there's a project posted on IndieGoGo aimed towards creating a helmet that runs Android and if it takes off it will give Glass a run for its money.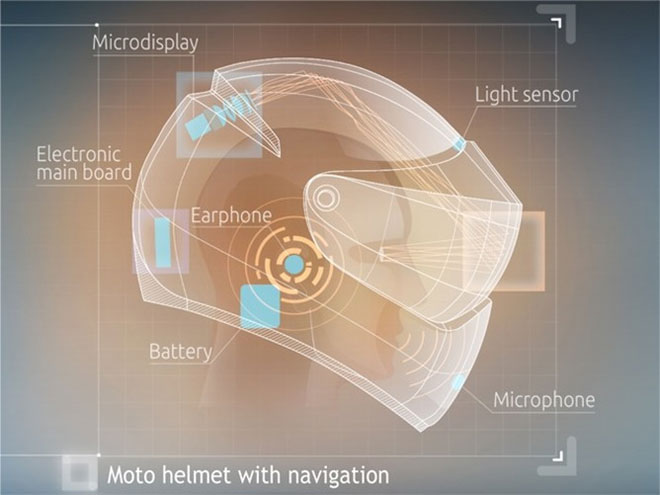 The LiveMap motorbike helmet will use the visor for augmented reality and will display anything from turn-by-turn navigation, current the speed to nearby points of interest. It'll support 4G LTE connectivity, too as well as a handful of sensors including G-sensor, gyroscope, digital compass for head movement tracking.
To keep the party running, there's a duo of 3000 mAh batteries. They'll be used to project a full-color, translucent picture on the visor.
The project has some serious backing right from the get-go – Moscow Department of Science, Industrial Policy and Enterprise; the State Foundation for Assistance to Small Innovative Enterprises in Science and Technology of Russian Federation; and the Skolkovo Foundation all have declared their support for the Android-running helmet.
Here's a lengthy 7-minute video of the LiveMap Android helmet that tells the whole story behind the project.
We'll see if the project will be able to raise the needed $150,000 by July 12, when is the end date for the fundraising campaign. If it succeeds, the helmet will debut in the US, Canada and Australia next year, while Europe and Japan to follow in 2015.