The Linksys EA9200 and E8350 are now official with a lot of features for heavy network users. Both routers pack 802.11 ac connectivity and are aimed at home or small corporations with multiple users who need excellent range for their Wi-Fi networks. To achieve that, the EA9200 (pictured below) packs six active antennas – 3 external and 3 internal – to achieve six data streams.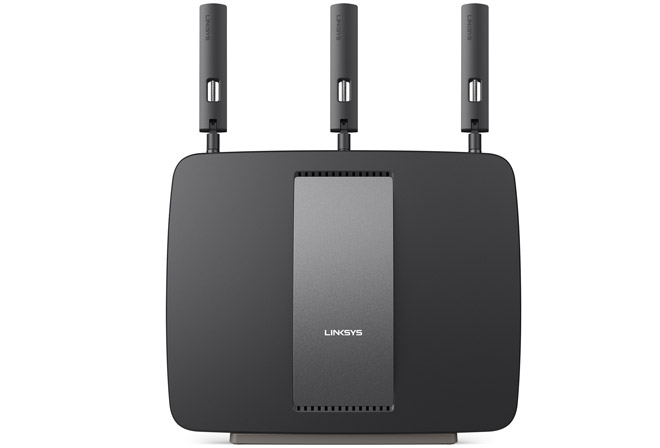 The router also features three Wi-Fi radios – one operating at 2.4GHz and two at 5GHz. Powering the EA9200 is a 1GHz dual-core CPU and three integrated co-processors. Data transfers are rated up to 600Mbps on 2.4GHz and 1.3Gbps on 5GHz.
In terms of I/O, the EA9200 packs a USB 3.0 and USB 2.0 ports as well as 4 RJ-45 Gigabit ports and 1Gbps WAN port.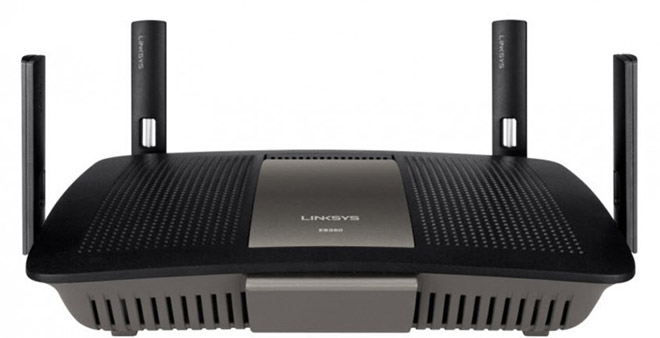 As for the Linksys E8350 (pictured above), it features 4 external antennas and achieves wireless network speeds of up to 2.4Gbps. It's powered by a 1.4GHz single-core CPU and at the back houses four Gigabit ports and an eSATA port joined by a USB 3.0 one.
The Linksys EA9200 will launch this weekend with a price tag of $299.99, while the Linsksys E8350 is currently available for purchase for $249.99.