The wait is finally over. The limera1n iOS jailbreaking tool is here to make it rain again. The newly released software tool is still in beta but if you dare to give it a try it would jailbreak your iOS 4.1 iPhone 3GS, iPhone 4, iPad, iPod touch 3G and 4G. However, you should know a few more things about it before you go for it.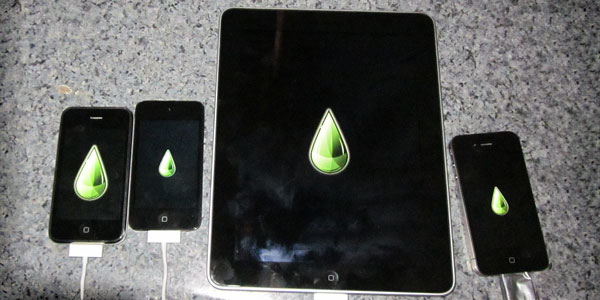 Meanwhile, the greenpois0n, the other upcoming jailbreak tool that was due for a today's launch, is getting delayed.
Now, let's get back to the limera1n. First off, do not use GeoHot's limera1n if you've already used the ultrasn0w to unlock your device since you might lose (possibly forever) your unlock. In this case you should wait for a new version of the PwnageTool.
You should also keep in mind that the limera1n is still in beta so there might be some issues. For example, some users report some icons missing. Even a restore wasn't able to bring back the icons for the App Store, Maps, Game Center and Calendar. Luckily, GeoHot is working hard on fixing the bugs.
The limera1n is said to successfully jailbreak iPhone 3GS, iPhone 4, Ipad, iPod touch 3G and iPod touch 4G devices running the iOS 4.0-4.1 or higher. Technically, the Apple TV is also supported but there are no apps yet so having it jailbroken won't give you anything at the moment.
The limera1n jailbreak tool is a completely untethered way of freeing your iPhone's shackles. According to GeoHot the method is unpatchable by Apple so ity should work on further versions of the iOS too.
It doesn't take a scientist to make it rain. Just download the limera1n (using this link) and follow the instructions shown on your Windows-powered computer (currently, limera1n isn't compatible with Macs). Check out the video below for more details:
As for the greenpois0n tool that was supposed to launch today, on 10/10/10 at 10:10:10 AM GMT, apparently its release date will be postponed. The Chronic Dev Team that's behind greenpois0n will incorporate the new exploit found by GeoHot and used by his limera1n instead of exposing their own exploit to Apple at this stage.