A Californian photographic enthusiast is selling his vintage collection of cameras, which he has been accumulating for the last 50 years. The entire collections accounts to 1000+ units and comprises of brands including Canon, Nikon, Polaroid, Yashica and Mamiya.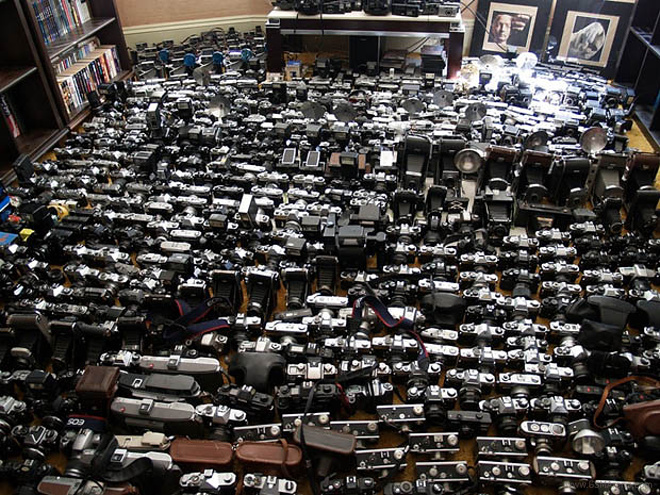 The lifetime collection contains the widest range of SLR's, RF, TLR, medium format and twin-lens reflex models you are likely to see in one place. According to PetaPixel, who has uncovered the entire collection, most of the models are in working condition, but the listing specifies that few units are partially working.
The epic collection has been auctioned and the bidding has started at $34,999 but you can jump the gun and buy the collection outright if you are willing to shell out $49,999. The seller also ships the collection anywhere in the world for $5000.
If you are planning to get your hands on the exclusive collection of cameras, check out the listing on the eBay for other details.