The LG G Watch is still flying under the radar but it's continuing to pop up here and there, making sure we don't forget it before it gets official. The latest public stunt saw it appear on Google Play's devices website in Germany for a bit, before getting removed.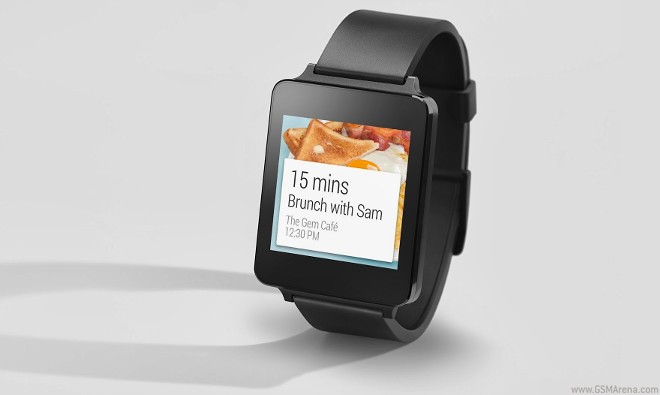 While we can take this to mean the watch is real, we already know that, so we're just going to take as confirmation that Google will be selling it, probably alongside the Moto 360 smartwatch, on its Play website, much like with the Nexuses and Google Play Edition devices.
The device is one of the first expected to run on Google's Android Wear OS. The smartwatch is expected to arrive in the end of June in Europe and on July 1 elsewhere (launching alongside the LG G3), and cost you €199, have a Snapdragon 400 chipset, 1.65″ always-on display of 280 x 280 resolution, 400 mAh battery (100 mAh more than the Samsung Gear 2), 512 MB of RAM and 4 gigs of storage. But a picture is worth more than words – here are a ton of pictures of the G Watch.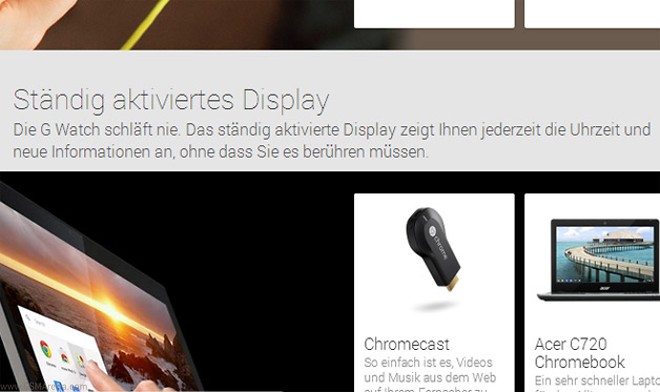 And if pictures aren't enough for you – here's a promo video.
The LG G Watch is expected to be shown at the Google I/O starting June 25.