The first ever mobile device with a 3D screen is just two days away from its official revealing at the MWC 2011 and LG is trying to build up the expectation by airing another video ad for the Optimus 3D.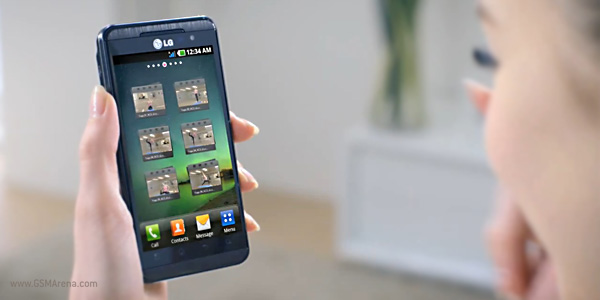 In it, LG points out how the Optimus 3D isn't just great for watching 3D movies, but how it's also good for watching 3D education materials to help you grasp new skills, as well. See the commercial in question right below.
There are a couple of interesting things to note here. Firstly, Optimus 3D will have a model number, after all – P920. Then, this is the first time we get to see the back of the smartphone, which houses the dual 3D stereoscopic cameras. In between them there's what looks like a LED flash.
Secondly, did you notice the kickstand that holds the Optimus 3D up while the gal is doing her yoga stuff? Well, don't hold your breath, because it's not part of the device. If you look closely, the metal-looking accent on the back is intact and the kickstand is actually an addition. Maybe it'll come bundled with the phone?
The answer is just two days away. Don't forget, that MWC is just around the corner and we'll be there covering everything as it happens, so don't miss the latest news from the world's biggest mobile event. If you're really lucky, you can make some fun of our pathetic liveblogging skills. I'm kidding, we're so good at this stuff, it's only that we'll try it for the first time.