LG has just announced its smart wearable Life Band Touch. Equipped with Bluetooth 4.0, the high-tech wristband is water resistant and capable of keeping track of your workouts, runs, step counts, calorie consumption as well as distance walked.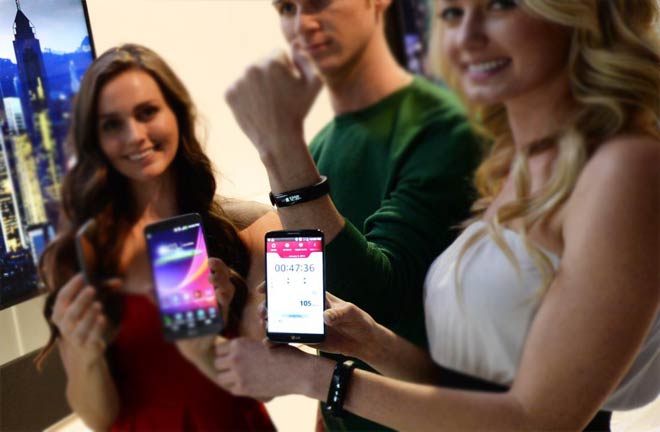 Those are nice features, but are quite common, which has made LG up the ante by also making this a fitness accessory. As a result it sports a special earphone, called the Heart Rate Earphone. It uses an optical sensor technology, which allows it to monitor the blood flow of the user's ear and thus determine their heart rate.
The fitness accessory comes with an accompanying apps for Android and iOS that will specialize in displaying all of the information as well as give you fitness and diet advice.
However, it's not all about fitness. The LG Life Band Touch will also let you know of incoming call and message notifications via its LED color screen. The accessory will only be available in black, but pricing hasn't been announced yet.