LG is going to celebrate today, as the company took home 33 Red Dot product design awards, including two "Best of the Best" ones for the LG G Flex and Smart 3D Blu-ray Home Cinema system.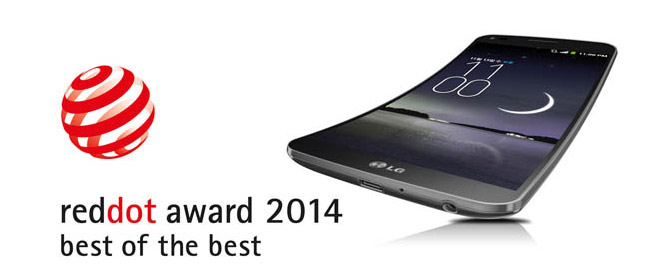 LG has managed to make its way to the top out of 4,800 entries at this year's Red Dot Awards. Last year, the company had 27 of its devices recognized, with one "Best of the Best" award for its Curved OLED TV. This is a strong year for the G Flex, which in the beginning of the month grabbed the 2014 IF Design Award as well.
The LG G Flex is the first smartphone to feature a 6″ curved OLED display and packs very thin bezels. It takes after the LG G2 design and features its Power/Lock and volume rocker keys on the back.
You can read out full review of the LG G Flex here.