Uh, okay – I hadn't seen that form factor in a while. Leaked specs and images show a communicator-like LG Genesis with a clamshell form factor, two screens (one internal and one external), a hardware QWERTY keyboard and Android.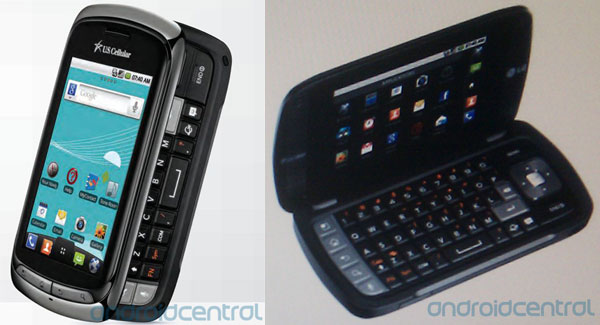 This phone was originally called LG enV Pro and was headed to Verizon… However, the Genesis for US Cellular pulled a phoenix and rose from the enV Pro ashes to have a second try.
The leaked LG Genesis specs show that it runs Android 2.2 Froyo on a 1GHz Snapdragon processor. The two screens measure 3.5" (external) and 3.2" (internal), both of which have WVGA resolution. Opening up the clamshell reveals the internal screen and a full five-row QWERTY with D-pad.
The phone also features a 5MP camera with VGA video recording and Wi-Fi with DLNA connectivity. The Genesis will reportedly come with an 8GB microSD card. And just so we're clear, it's a CDMA device, no GSM connectivity.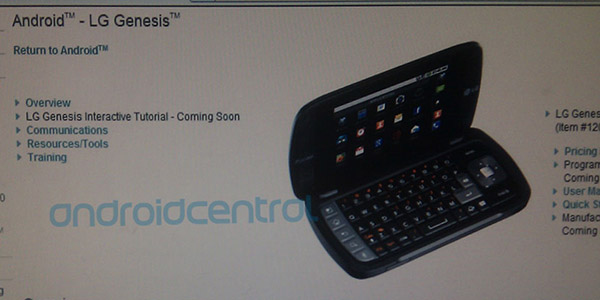 Leaked specs for the LG Genesis – click for full view
The LG Genesis measures 119.9 x 61.7 x 16.8 mm and weighs a hefty 170 grams. That's not bad at all actually, considering there are two screens and a keyboard packed in under 17 mm.
I can sort of understand gadgets like the Kyocera Echo – it folds to keep the size down and two screens side by side are not that much worse than one big screen (if you can live with the bezel).
But if don't need to see both screens at the same time and want a hardware keyboard too, then why not go with a side-sliding form factor with a tilting mechanism? Gimmick value aside, it seems (to me) like the better option.