LG has decided to take its marketing game to the next level. So much so that it has set a new Guinnes World Record for the largest outdoor advertising structure ever.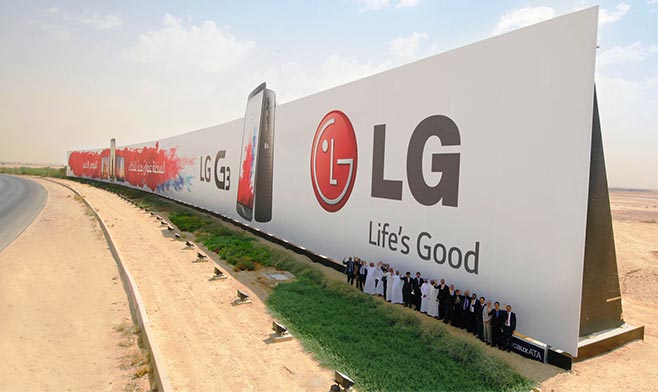 The advertising campaign in question is for the LG G3 and the billboard the company has built is in Riyadh, Saudi Arabia. It is 240 meters wide and 12 meters high taking a total space of 3,000 square meters. Unconfirmed information suggests LG has used 1,800 tons of steel to build it.
But it's well worth it, as the company claims 20 million people who travel each year to the King Khalid International Airport, which the billboard is next to, will see it. According to LG's estimates, this will bring in $25 million in annual revenue.
And here's how the structure looks at night.