At the LG G2 announcement event, the company didn't mention that its flagship will sport wireless charging, but as it turns out the CDMA edition available for Verizon customers will get to enjoy that.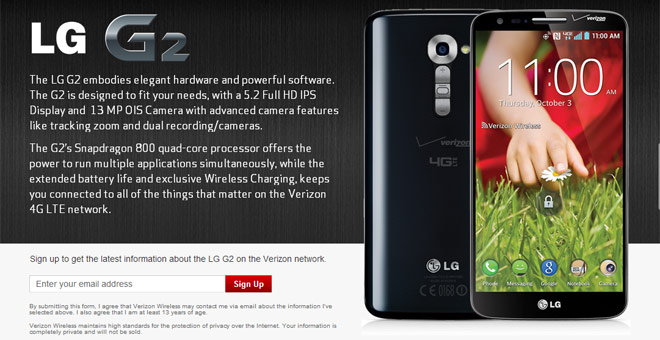 On the promo page for the LG G2, the US carrier has pointed out that the smartphone will come with exclusive wireless charging functionality. More specifically, the wireless charging is using the Qi standard, which is shaping to be the most popular among smartphone manufacturers.
The LG G2 is based on a 2.3GHz quad-core Snapdragon 800 chipset with 2GB of RAM and an Adreno 330 GPU. It's built around a 5.2″ IPS display of full HD resolution. The Korean variant of the LG G2 comes with a removable back cover (the international one doesn't) and also sports a microSD card slot, but trades off battery capacity, featuring 2,610mAh versus 3,000mAh for the international model.
The smartphone is already up for pre-order in the UK for £468. It's available in black and white color options.