Looking to strike a great deal on a mid-sized tablet? Well if you live in the UK you probably need to look no further than the LG G Pad 8.3. The slate, which we reviewed and really liked a while ago, can now be had for just £119.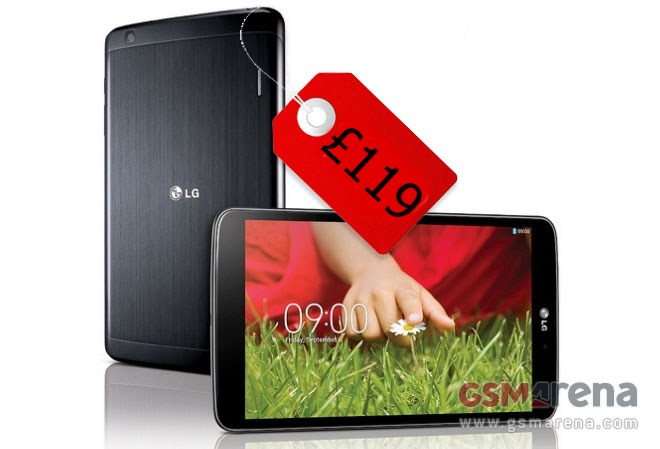 Update: It appears the stock has been depleted rather quickly and the offer is currently unavailable. It's unclear if there's new stock on the way or if that was all about the promotion.
For the price you are getting an 8.3″ IPS LCD of 1200 x 1920 pixel resolution, a Snapdragon 600 chipset and a sleek metallic body that only weighs 338g. Even the Nexus 7 (2013) looks rather overpriced in comparison to this offer.
Right now Tesco is the only retailer to offer the bargain price and if you are looking to take advantage of it, you should visit one of their stores or follow this link. The offer only applies to the white version, with the black one selling for over twice the price – £245 and not even available. The other retailers are all offering the tablet at the previous price of £199, but we won't be surprised if they follow suit with a discount at some point in the future.
Thanks, Pman, for the tip!