When it comes to Apple, phone manufacturers act as predators waiting for any hint of weakness from its latest smartphones and today it's open season. LG has taken a jab at the latest report of the bending issues, which the iPhone 6 Plus is experiencing.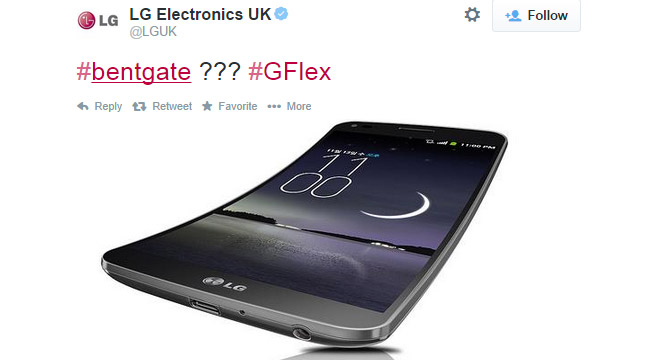 The company's UK branch posted on Twitter a hashtag #bentgate, referring to the video showing how the iPhone 6 Plus bends. Naturally, this is the perfect opportunity for LG to plug in its deliberately bent G Flex smartphone.
The tweet is short-spoken, but most hurtful for iPhone 6 Plus customers, who will surely treat the phone with care having seen what could potentially happen. It's yet to be seen if LG's hashtag is going to go viral.
While waiting, we're sure many other companies will also take the chance and make fun of Apple for this particular issue. Samsung, you're on.