LG has started a new marketing campaign in Dubai for its latest flagship smartphone, the LG G2. The new promotional strategy from LG offers you to exchange your Android smartphone for a brand new LG G2 free of cost.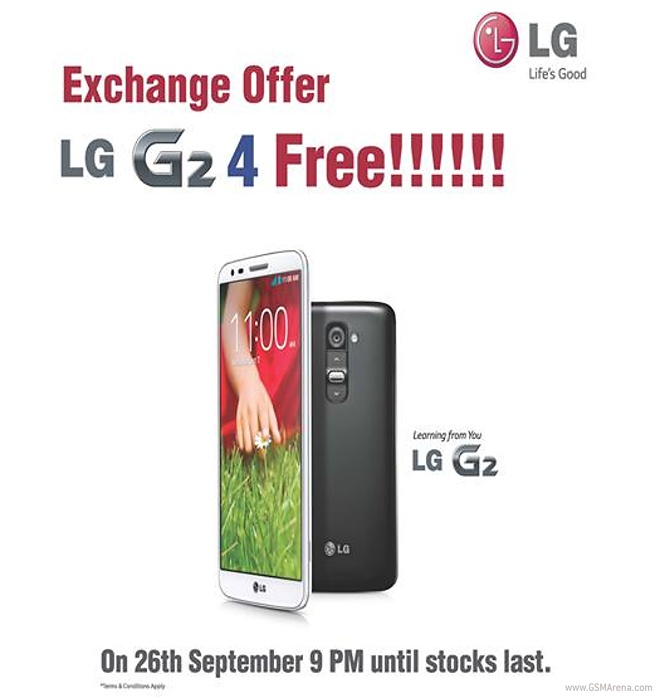 The poster suggests that you need any Android smartphone, which is launched this year, but the fine print states that the device needs to have 5-inch display, 1.5 GHz quad-core or superior processor and run on 4.2 Jelly Bean or later versions of Android. So, that means Samsung Galaxy S4, Galaxy S4 Active, Sony Xperia Z, Xperia ZL and Xperia Z1 are the devices that meet the requirements.
The unique offer is valid until the stocks last. If you are around Dubai and willing to make use of this one-of-a kind opportunity, then head on to Abu Dhabi Mall or Dubai Mall or Mall of the Emirates to exchange your smartphone for a new LG G2.
There is no word if the same offer will be available elsewhere.