LG spokesman Frank Lee said the Korean company is set to start mass production of flexible displays in the fourth quarter of this year.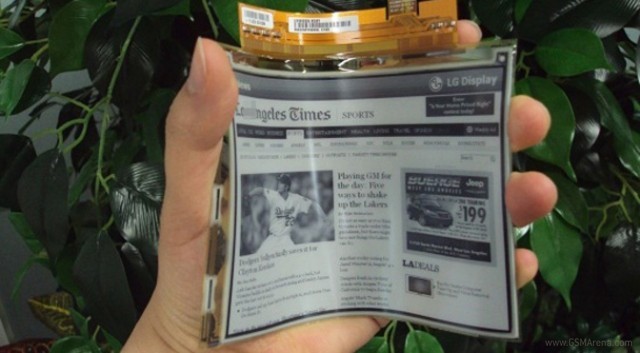 Furthermore, LG Electronics plans on releasing its first smartphone with a flexible display before the year's end.
The new displays are of the organic light-emitting diode (OLED) variety, which LG first introduced in its products via a 55-inch OLED television unveiled at CES last year.
LG also plans on selling the technology with to other major mobile producers, as the company predicts its flexible display technology will become the latest trend in mobiles. This, in turn, raises speculation as to which next generation device we could see with flexible displays this year, or in the first half of 2014.
In LG's own camp, the rumored LG Nexus 5 is one such candidate, as is the LG Optimus G2 (although not according to these leaked images).
The anticipated Apple iPhone 6 could also be in store for a flexible display, although that product is not expected until at least 2014.
Finally, LG hopes that its flexible display technology will give it the upper hand over hometown rival Samsung, who are supposedly facing problems with the development of their own flexible display tech. Then there's also last years OLED panel leak, which makes this a hot button issue between the two Korean giants.