LG has kicked things off at this year's CES with its latest 4K OLED TVs. Part of the EC9800 series, the company has 55″, 65″ and a 77″ panels for visitors of the show to ogle.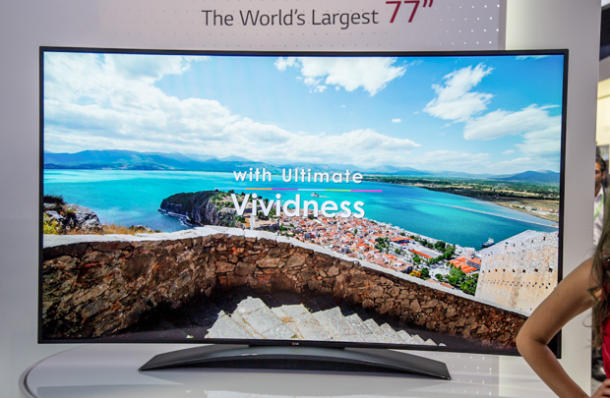 As you'd imagine, the most interesting of the new family is the 77EC9800, which with its huge 77″ screen diagonal and 3840 x 2160 pixel resolution should be a welcome guest in any living room. All of the models also feature a slight curve of their OLED panels, which helps reduce reflections.
While LG is keeping most of the details close to its chest regarding the EC9800 models, it has announced they feature an upgraded LG Motion Remote. Furthermore, the new TV sets have been confirmed to HDMI 2.0 ports as well as HEVC decoding.
Pricing isn't yet announced, but we wouldn't bet on affordable. The new TV sets are going to land in the US in late June 2014, which should give potential buyers plenty of time to get their financials in check.