LG has officially announced its new UltraWide 4K family of monitors, which currently consists of three members – 29″, 31″ and the 34″ flagship.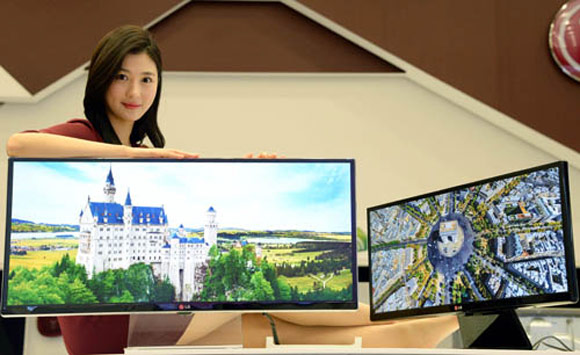 The 29″ (29UM95) and the 34″ (34UM95) will pack a 3,440 x 1,440 pixel resolution and a 21:9 aspect ratio. LG claims they support 99% of the sRGB gamut and will include its True Color calibration software for free. The 31″ (31MU95) is a bit different, as its IPS panel packs a higher resolution at 4,096 x 2,160 pixels at a 19:10 aspect ratio. More specifically, it's a DCI (Real 4K) IPS panel, which supports the higher pixel density.
The 31MU95 will also sport two 20Gbps Thunderbolt ports, which LG says will allow you to watch 4K footage and back it up while doing so. The 31″ also sports the same resolution as the footage recorded by the 4K RED Epic and Scarlet cameras, which means no black bars while watching movies shot with those.
Pricing and availability haven't been announced, but LG is planning to showcase all the displays at their CES 2014 booth. We can only guesstimate how much LG will ask for its monitors, but having in mind that ASUS prices its 4K monitor at $4000, cheap isn't what will describe them.