With the partying done and the daylight shining on the start of a new year, we jump straight into the first big tech event of 2012, CES which will kick off on January 9th.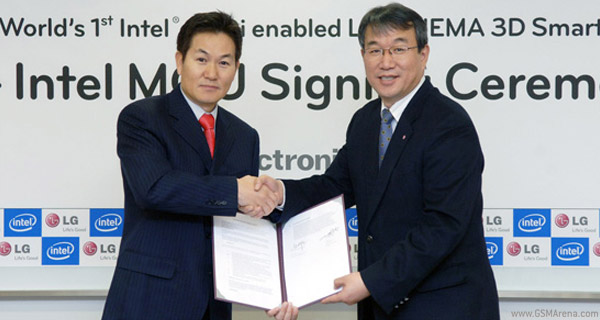 It looks like history will be repeating itself at this years Consumer Electronics Show, with word of LG and Intel partnering up yet again with the unveiling of a Medfield powered Android device.
Last year the two big names joined forces to produce the LG GW990, running Intel's Moorstown chipset, however following CES 2011, the two companies pulled the project due to a lack of marketability in the product.
Despite the fall of their last joint effort, both companies appear to have faith in the idea of an Intel powered LG Android device and so we find ourselves back here again."LG Electronics will produce Intel's first Android smartphones that use Intel's own mobile platform. The device will be shown at the CES", were the words of one top-ranking LG executive, when speaking to Korea Times.
It appears that Intel want to strengthen the presence of their technology in the mobile market and this is an example in taking legitimate steps to achieve this. There are even talks of the device in question being available on the shelf by March 2012 but until we know more, we can't be certain and there's every chance it will go the way of its conceptual predecessor.
Perhaps the decision to endow this unnamed device with Android is an attempt to make it a more approachable product than the GW990 (which was intended to run MeeGo), with the vast number of users already familiar with Google's mobile OS.
It's less than a fortnight until CES kicks off in Las Vegas so what are you most looking forward to, let us know in the comments and again, Happy New Year.