Remember Google's Project Tango?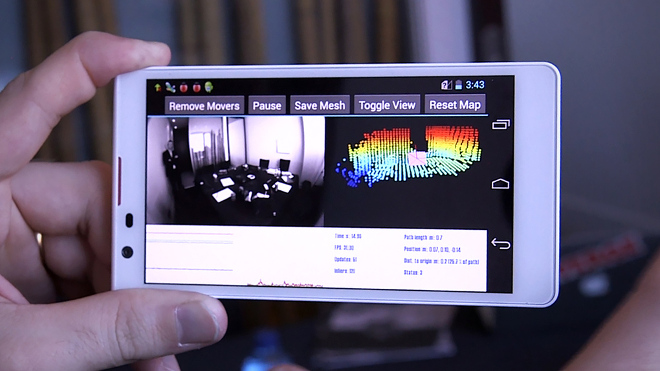 Well it looks like Google is going to be teaming up with LG to make an actual product that'll hit the market next year.
Google has already made a smartphone and tablet for developers to get cracking on making some Tango related applications that utilize all of the cameras and sensors that are necessary to make the Tango magic happen.
Even with Google's speed in getting developer kits out in the wild, it definitely comes as a surprise that Big G already has a time frame in mind when Tango will actually come to market for consumer use. The idea is certainly a cool one, but with such innovative technology usually comes a wait time before it becomes practical for every day use.
Now we don't know whether or not the product Google and LG are concocting will be a smartphone or a tablet, or anything else. For now, this is probably just an announcement. Nonetheless, it's cool to know that Google is feeling positive that Tango will be ready for commercial use as early as next year.
Are you excited to try Tango out? Or do you think it's more of a novelty rather than something that could actually be of use to you in your everyday life?