Lenovo have put up their Honeycomb-wearing ThinkPad slate for sale on their website with prices starting from $499 for the 16GB Wi-Fi version and $569/$669 for the 32GB/64GB Wi-Fi versions. A 3G-enabled ThinkPad will be available in October.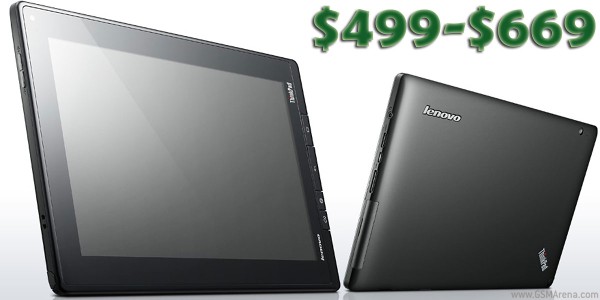 The previously-leaked ThinkPad is dubbed the "do anything, anywhere, anytime tablet" a business-minded device and offers password-protected network access, corporate email and full-device and SD card encryption.
The ThinkPad has Android 3.1 Honeycomb preinstalled, a 10.1 WXGA (1280×800) Gorilla Glass multi-touch display with a 16:10 IPS panel, dual-core 1GHz NVIDIA Tegra 2 processor, Adobe Flash support, USB 2.0 and MicroUSB ports and more.
The ThinkPad has a number of available accessories to go with it – the tablet pen, which is used to transform handwriting into digital text (though they are not promising drawing on the screen like on the HTC Flyer), a keyboard dock to transform the slate into a netbook (much like with the Asus Transformer), a tablet dock for battery charging, data syncing and more.
The estimated shipping date is August 29th so there won't be that much of a wait.