Lenovo has revealed its first wearable product, the Smartband SW-B100. While its name isn't inspiring, the smartband is capable of doing some helpful things for you. It tracks your daily exercise, heart rate and sleep in addition to displaying notifications to suit your personal and work time.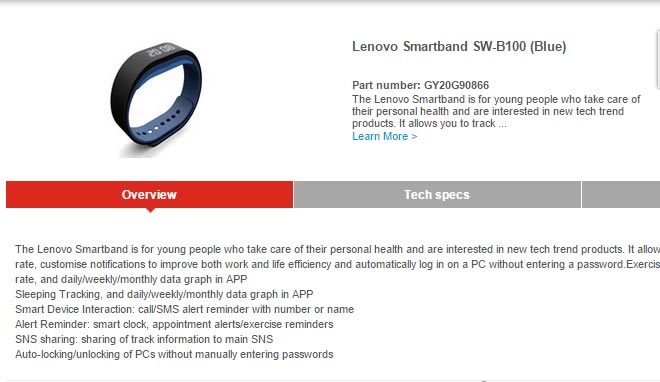 One of the coolest features of the Lenovo Smartband is that it's capable of logging you to your PC without having to enter a password. It works with Android 4.3 Jelly Bean and above as well as iOS 7.1 and up. While Windows PCs are supported, Lenovo hasn't said anything about supporting Windows Phone devices.
The product listing doesn't reveal what's the display of the Lenovo Smartband and is mum about its battery, too. From the small photo we can see that it's quite thick and could potentially have different color options.
The company should soon reveal more information regarding the wearable including pricing.