The competition for the best ultrabook at CES 2012 has begun, and Lenovo entered it with the unveiling of the IdeaPad U310 and U410.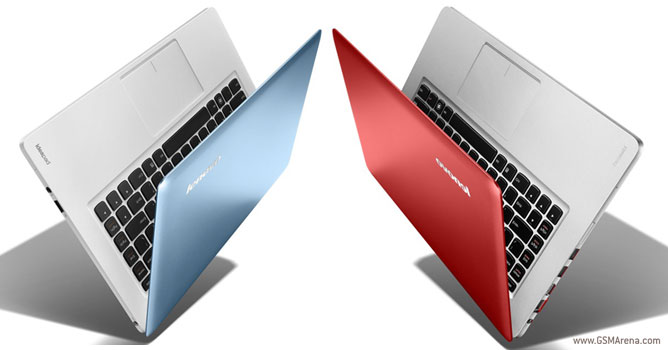 The Lenovo U310 is 0.7″ (18mm) thick and weighs 3.74lbs (1.7kg) whilst the U410 is a pinch thicker at 0.83″ (21mm) and just slightly heavier, weighing in at 4.18lbs (1.9kg).
That's because the U410, as the name suggests, is the more muscular one of the duo due to its discrete GPU. The NVIDIA GeForce 610M with 1GB of dedicated memory might not be the best on the market, but is still way better than what most other ultrabooks offer.
The U310 on the other hand will have to make do with an Intel GMA 3000 HD integrated graphics card and a little less power behind its CPU. Lenovo are keeping mum on the details of the processors that will be powering the refreshed U-series, but we expect to see Ivy Bridge units under the hood.
Both laptops will come in yummy colors including Aqua Blue, Cherry Blossom, Graphite Gray, Ruby Red, Saphire Blue and Spearmint. To be released in May, the starting price for the new members of the IdeaPad U Series will be $699.