Lenovo, fresh off the double acquisition of Motorola Mobility and IBM's low-end server division, is keen on pushing out profit-yielding devices to start off the quarter.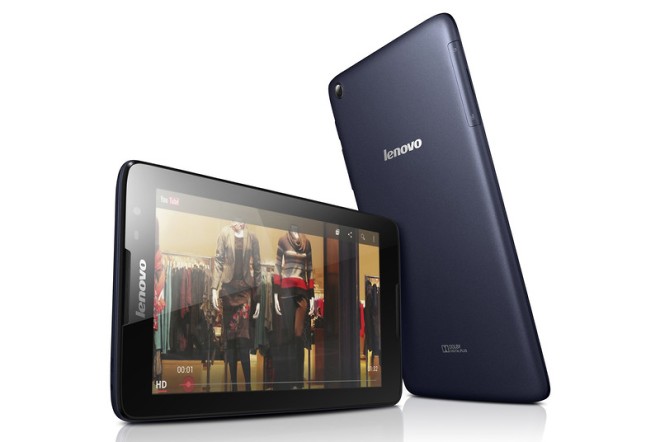 To this end, it has outed its new A-series tablet lineup, which will feature a wide range of competitively priced tablet models including the A7-30, A7-50, A8 and A10.
The A7-30 and A7-50 are both quad-core 7-inch tablets aiming to bring excellent portability. The A7-30 features dual Dolby-enhanced speakers on the front, while the A7-50 model has an HD display. Both are 3G-capable and are available in a variety of colors.
The A8 tablet is an 8-inch midranger that features the best of both worlds from the the A7 line: Dolby audio enhancement and an HD display. It's also powered by a quad-core processor and comes in a variety of color options.
Finally, the A10 is marketed as a "Mobile Home Theater System," although it'd probably have been more so if its 10-inch display was of the fullHD variety. Instead, it comes with a 720p display and dual front stereo speakers, all powered by a quad-core CPU.
All the A-series tablets will be available starting this quarter, globally. The A7-50 starts at £99.99, the A8-50 can be had from £139.99 and the A10-70 tablet will be available from £169.99.