Lenovo brought out more convertible laptops than just the refreshed Yoga lineup – the Miix 2 line got 10″ and 11″ models and for those who prefer bigger laptops, Lenovo brought the Flex 14D and 15D.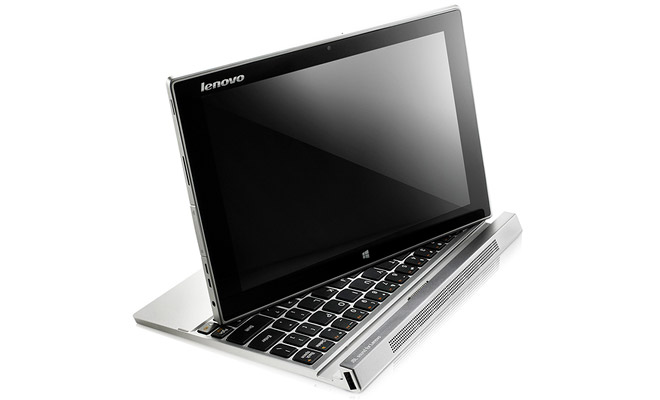 The Miix lineup consists of detachable laptop/tablet hybrids, while the screens on the Flex lineup can do a swivel motion of up to 300 degrees.
The Lenovo Miix 2 is actually higher-end than the 11″ Yoga 2. The bigger one, the 11″ model, packs a 4th gen Intel Core i5 processor. It starts at 4GB RAM but can be upgraded to 8GB.
The 11″ Miix 2 packs a 256GB SSD rather than an HDD and the screen resolution is slightly higher, 1,920 x 1,200 (Yoga 2 11″ is 1,367 x 768). This model packs a full-size USB 3.0 port and JBL speakers, with a little subwoofer in the dock.
The smaller 10″ Lenovo Miix 2 keeps the 1,9200 x 1,200 resolution but is powered by an Atom Z3740 quad-core processor (similar to the one in the Yoga 11) and has only 2GB RAM. Storage is only 128GB but SSD again (not HDD) and you can plug in a microSD card. There's a microUSB port on this one.
Both Miix 2 models run full-featured Windows 8.1 and promise a full day of battery life and come in Wi-Fi and 3G versions.
The 11″ model (with Core i3) starts at $600. It weighs 1.4kg (tablet + dock), 816g just for the tablet. The 10″ is a bit cheaper, $450, and weighs only 589g for the tablet, 1.04kg with the dock. By the way, an 8″ Miix 2 is already available, starting at $300.
The Lenovo Flex 14D and 15D are 14″ and 15″ laptops respectively. They can't bend all the way to a tablet like the Yoga, but they can do 300°.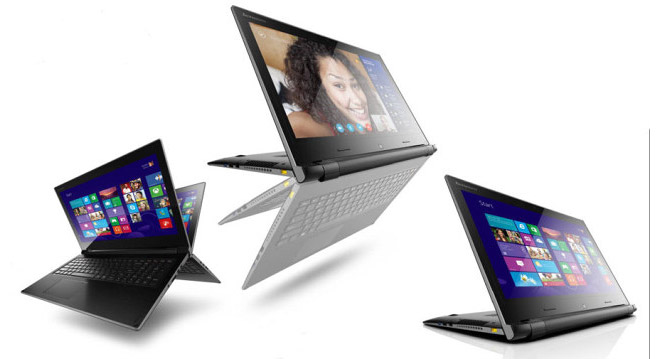 They feature IPS touchscreens and run Windows 8.1 on an AMD A6-5200 with up to 8GB RAM and HD8570 GPU. Both have full-size USB 3.0 and 2.0 ports, and HDMI. For storage you get either 500GB SSHD (with 16GB flash) or a 1TB HDD.