Lenovo has announced its first ever Chrome OS running notebook. Meet the 11.6-inch ThinkPad X131e.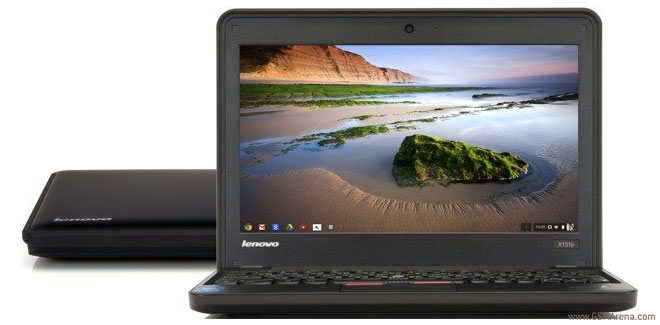 Lenovo's first Chromebook is targeted at students and shares its body with the company's 131e, which means it's tough and solidly built.
The laptop features an undisclosed Intel processor (we reckon it's a Celeron) and has HDMI, VGA and 3 USB ports. The company says that the battery will be good enough to last for an entire school day, meaning around 6-7 hours, while the screen packs a resolution of 1366 x 768 pixels.
The ThinkPad X131e Chromebook is specifically built for schools and will be available on February 26 via a special bid that US schools and institutions will have the chance to make. However, it'll also be freely sold in the States for $429.