We had earlier reported that Google has chosen Asus as the next manufacturer to build the successor of the current Nexus 10 tablet. Now, a leaked PCWorld inventory screen confirms that Asus is indeed the company behind the second-generation Nexus 10 slates.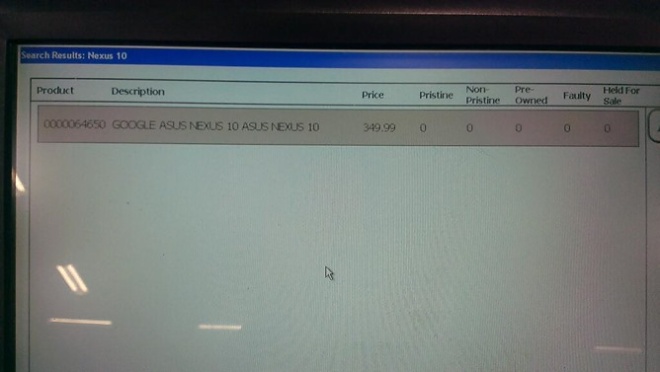 The alleged leak also suggests that the upcoming Nexus 10 will carry a price tag of £349.99 (about $562). There are no details on how much storage capacity the above price point has got to offer, but we assume that it is going to be a 32 GB version, otherwise this would be one outrageously expensive tablet.
The hardware specifications of the upcoming Nexus 10 are still a mystery, but according to the recent rumors, the refreshed Nexus 10 will be powered by a Snapdragon 800 or a Tegra 4 SoC.
There are no official confirmations at the moment, so take this rumor with a pinch of salt.