According to a report by our colleagues over at Geek.com, Google has chosen ASUS to manufacture the refreshed Nexus 10 slate instead of sticking with Samsung. The information comes from an unknown retailer listing which ties ASUS to the second-gen Nexus 10 slate.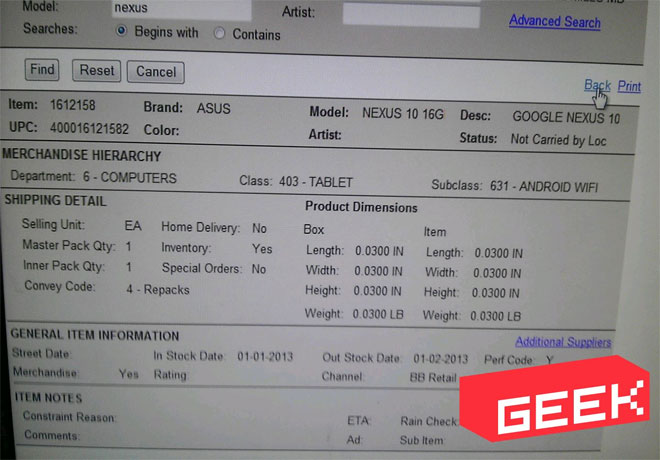 The filling has placeholder dimensions, weight and release date for the tablet, making its authenticity quite questionable. However, it wouldn't be such a stretch for ASUS to be responsible for the Nexus-line of tablets, considering it's been producing the original Nexus 7 as well as the 2013 version of the 7″ tablet and both of those are shaping to be quite successful.
When the Nexus 10 launched, it amazed everyone with its high-resolution 2560×1600 display and great built quality. Sadly, it was plagued by availability issues, but nevertheless it was an important step for Google in its efforts of popularizing the Android platform on tablets.
As always, take this rumor with a pinch of salt, as there isn't any official info aligning with the retail filling in question. We suspect Google is going to announce the 2013 Nexus 10 with the refreshed Nexus smartphone later this year.