It appears that the price tag of the soon to be released Moto 360 smartwatch got revealed prematurely. A leaked Best Buy product listing shows that the hotly anticipated gadget will cost $249.99 when it hits the shelves.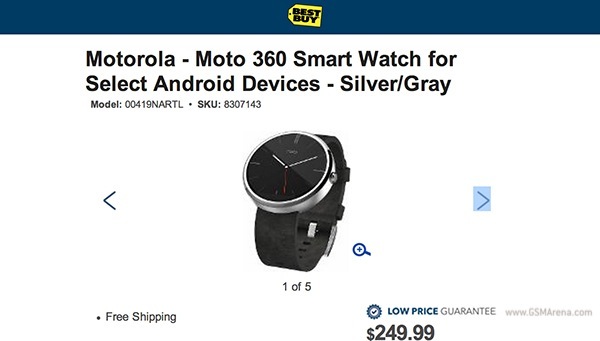 Unsurprisingly, the listing shows the Moto 360 as "coming soon." The leaked price tag falls right in line with a past report, which suggested that the smartwatch would indeed be priced at $249.
Furthermore, the Best Buy listing reveals info about the specs of the Moto 360. They include Texas Instruments processor, 1.5" LCD display with a resolution of 320 x 290 pixels and Gorilla Glass 3, built-in heart rate monitor, and built-in pedometer, all tucked into a waterproof stainless steel body with plastic case back.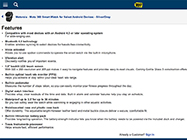 Moto 360 specs (click to enlarge)
Moto 360 will debut on September 4 alongside the Moto X+1 and an updated Moto G. We will be covering the event live, so be sure to tune in for the full scoop on the device.