Hot on the heels of the leaked firmware for the Galaxy S III, the upcoming Android 4.1.2 Jelly Bean ROM from Samsung for the Galaxy S II has also been leaked. The ROM is said to be very stable, which indicates it was in its final stages and that Samsung would probably start rolling it out soon.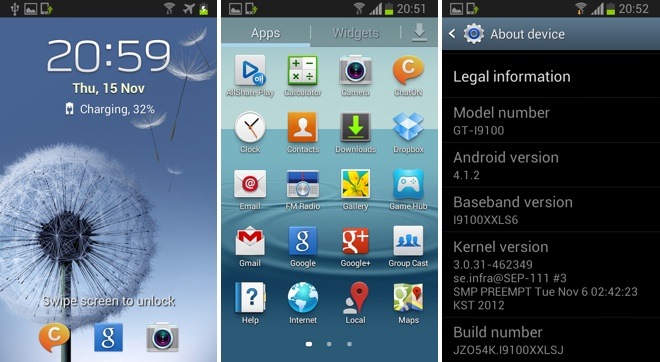 Being a Jelly Bean ROM, it brings with it the usual Jelly Bean features, such as Project Butter and Google Now. You will also notice that the TouchWiz interface on the S II has been updated and is now identical to the one on the Galaxy S III and the Note II, down to the bloop bloop sound when you touch the screen. It also includes all the new features found on these phones, including Direct Call, Smart Stay and Pop-up play.
Since this is a pre-release version it won't be completely bug free (then again, nothing is). As usual, you have to take the usual precautions before flashing it to your phone. If you think you're up to it, head over to the source link below.